Read how three students have benefited from their participation in the Initiative for Maximizing Student Development (IMSD) program, which provides funds and mentorship for undergraduates conducting biomedical research and interested in pursuing a Ph.D. after graduation.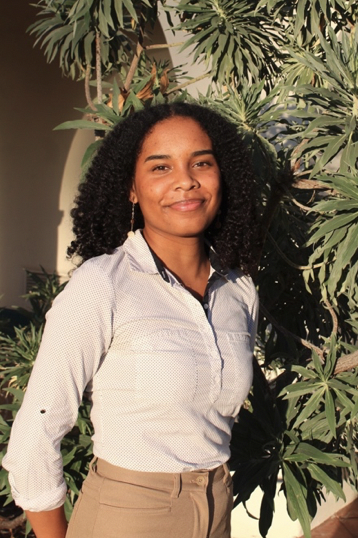 Audrey Washington is a 3rd year chemistry major with a minor in physics. She says IMSD escalated her research experience since joining Dr. Jing Gu's chemistry lab as a freshman. In this lab, she has been changing properties of a catalyst used to create hydrogen gas from water.
Part of the reaction she's working on independently also involves breaking down plastics, which aligns with her goals to work on creating a more sustainable world.
"Because of my generation and how we've grown up, we've been conscious of the climate crisis for pretty much all our lives," she said. "We get to be part of the solution."
Over the summer, Washington collaborated with a UC Davis lab to develop more efficient and sustainable methods for converting carbon dioxide into useful chemicals without water. She plans to become a professor and head of a lab with students from a variety of backgrounds.
IMSD has helped her feel more informed and prepared for the emotional aspects of graduate school. She is also a leader of the Black Student Science Organization (BSSO), which has helped her feel part of and like she was contributing to the SDSU community.
"At the beginning of college, I wouldn't say I'm a scientist. Now I feel more comfortable saying I'm a chemist."
Christina Rivera, a 4th year biochemistry major, conducted research on a potential treatment for endometrial cancer this summer at Texas A&M. As the only undergraduate student in the lab, she tested how well different concentrations of flavones (compounds derived from honey) prevented tumor growth.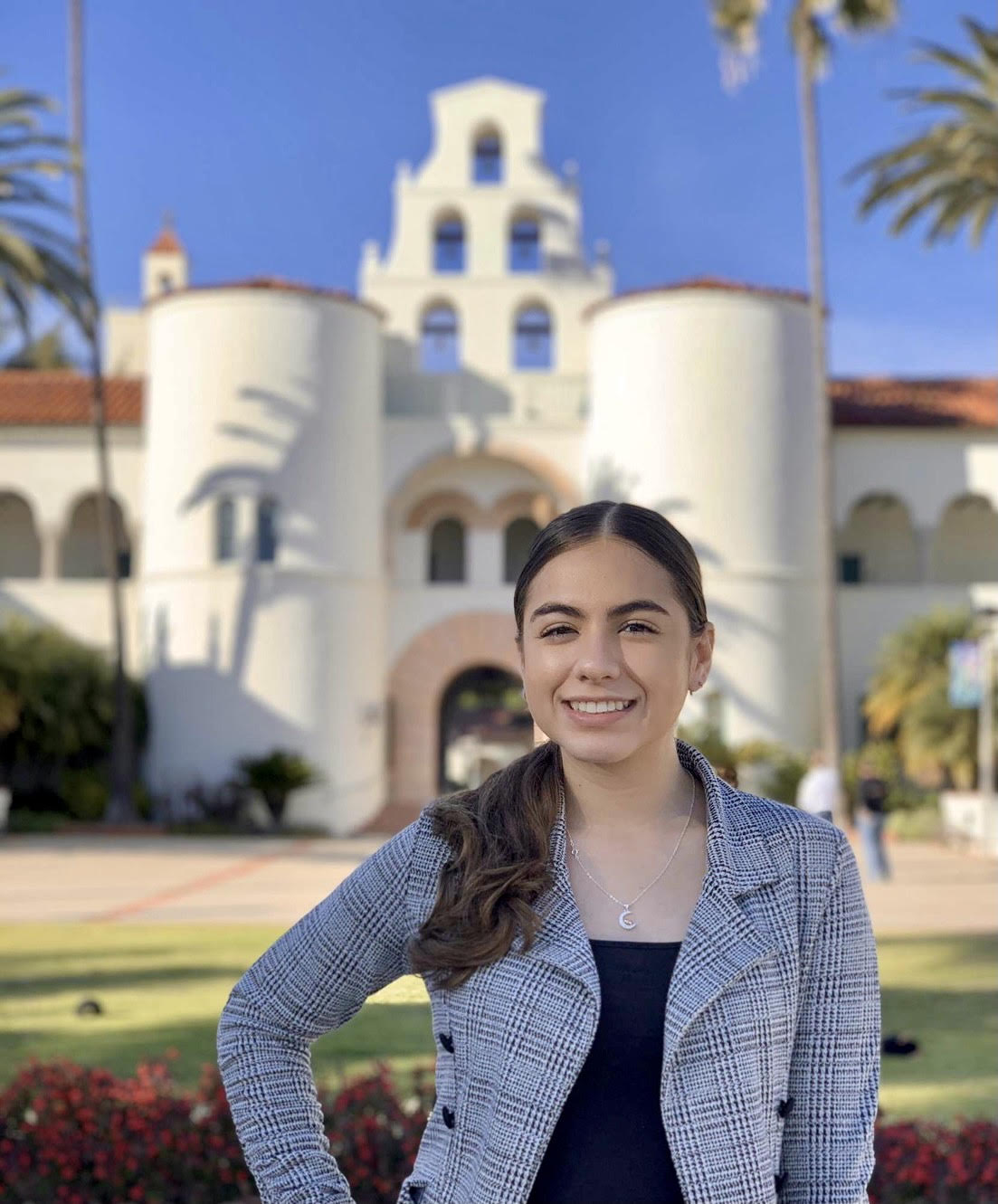 Rivera is now assisting SDSU professor Byron Purse to improve the synthesis of fluorescent nucleotide analogs, which are used to treat cancers and viral infections. Rivera loves the problem-solving aspect of research and feels like her work is contributing to something bigger.
She learned she could get paid to do research through attending SDSU SACNAS meetings, but regrets not getting involved in research earlier.
"It's okay if you don't know what you want to do," she advised, "Find different experiences and you'll figure out what you like better."
As a Mexican woman in STEM, Rivera has noticed that she does not see a lot of people like her at science conferences. But that hasn't stopped her from connecting with other scientists on a human level, commiserating over the challenges of working toward their common research goals. IMSD and her colleagues in her research labs have helped her grow her network and feel confident applying for more opportunities.
Nicole Sierra is a sophomore biochemistry major who first got involved in research as a freshman after participating in the Women in STEM and Engineering (WISE) seminar. Originally from Houston, Texas, she felt she truly found her home away from home at San Diego State because of how diverse students are on campus.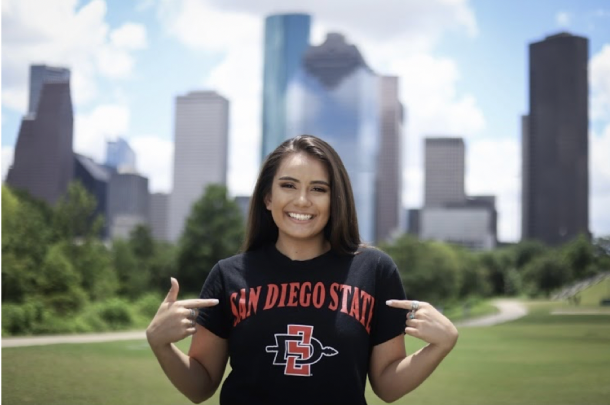 Working with Dr. Kinoshita from the College of Engineering, Sierra translated and analyzed data on the pH and turbidity of waters downstream from fires in a northern state of Brazil.
In addition to presenting this research at the recent SACNAS conference, Sierra won the Provost's Award for her presentation earlier this spring at the Student Research Symposium.
She appreciates IMSD for all the support that the program has provided – emotionally, financially, professionally, and more.
She now works in Dr. Christal Sohl's lab studying proteins involved in cancer. Sierra said she would even attend San Diego State University for an extra year if it meant she could still be in Dr. Sohl's lab.
Original article HERE