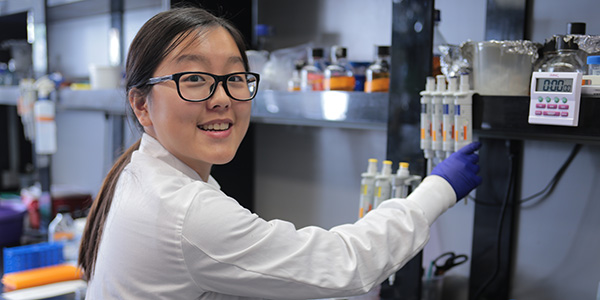 Name: Mirae Dong
Program: MARC
Major: Biology
Mentor: Kelly Doran, Ph.D.
Research Area: Characterization of Bacterial Intracellular Survival in the Brain Endothelium.
Personal Website: http://miraedong.weebly.com
Mirae Dong was appointed as a MARC fellow September 2014. Her major is Cell and Molecular Biology, and she is conducting research under the direction of Dr. Kelly Doran at the Viral Pathogenesis Lab. Mirae will be working with the coxsackievirus and their effects on cardiac progenitor cells. After completing her undergraduate studies, she plans to enter a doctoral program in microbiology or stem cell biology.