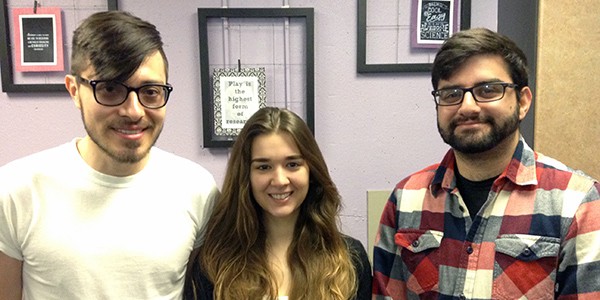 MARC Scholars Carlos Nowotny, Alexis Romero, and Babgen Manookian 2015-2016 Sally Casanova Pre-Doctoral Scholarship Recipients
Seven SDSU students, out of the 71 students from SDSU who applied, received the prestigious California Pre-Doctoral Sally Casanova scholarship for the 2015-2016 academic year.  Of the seven students, three are CASA scholars Babgen Manookian (Physical Chemistry), Carlos Nowotny (Biochemistry), and Alexis Romero (Physics).  We are proud of our scholars for this outstanding achievement and congratulate them for receiving this prestigious award.
The link below will give you access to an article written in the SDSU NewsCenter about the seven recipients and about the Sally Casanova scholarship.
http://newscenter.sdsu.edu/sdsu_newscenter/news_story.aspx?sid=75978